Heya all! Just getting back from a fun night at NekoCon that was held in Chesapeake, VA this year. Memphis and Saffity joined me and Erikonil this year and we all went as characters from the Stuttgart production of CATS. So, without further ado, here is a short photo-montage of the day.

Well, before the day started there was a long night. We thought we'd be done with the costumes the night before, but my sewing machine decided to throw a hissy fit and we didn't get around to actually sewing until around four in the morning. Thankfully, Memphis, Saff and our friend from work, Heather, all got a little sleep.



Saffity was an absolutely lovely Cassandra. The wig was a bit too poofy and with a little too little ear curl, but that was more to time crunch than anything. I was working on the wig, but with the sewing problems, I didn't get it done. Saffity, Heather, Erikonil and myself all had to work on it in the morning to finish. The Cassandra uni was painted with floral spray, and her tail is three lengths of rolled lycra that were braided together.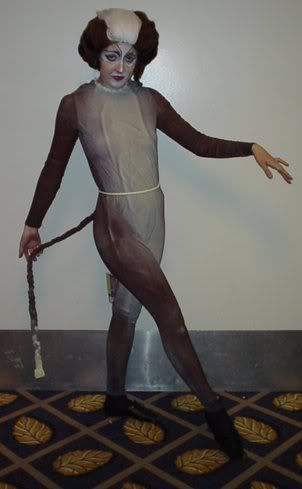 Dispite never having played an aloof cat before, Saffity was great as Cassandra. Not to mention she was able to pull off that swan manuver thing.

Memphis was a cute Sillabub. Natural sweetness with a hint of impishness, that's her. I almost ran out of rust for her wig, but thankfully didn't have to resort to using floral spray or blending red with something else. The uni was painted with Jacquard fabric paint, which worked better than anything we'd tried before. It didn't loose any of the intense color that it had when it was in the bottle and it was easily mixed.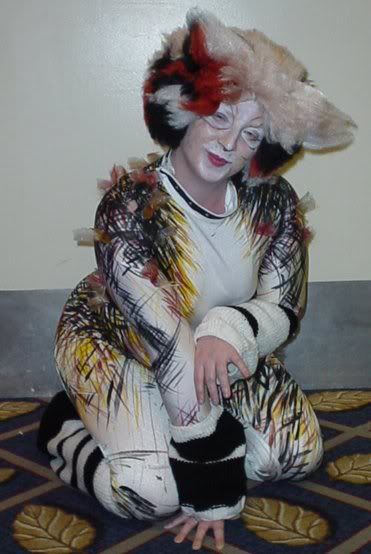 Erikonil, of course, was Mungojerrie. Again, the Jacquard paint was fantastic at keeping it's color. Just a 30-second heat-set and we're good to go. While not the tallest of the group, Erkonil was certainly the strongest and wound up lifting and carrying Saffity several times.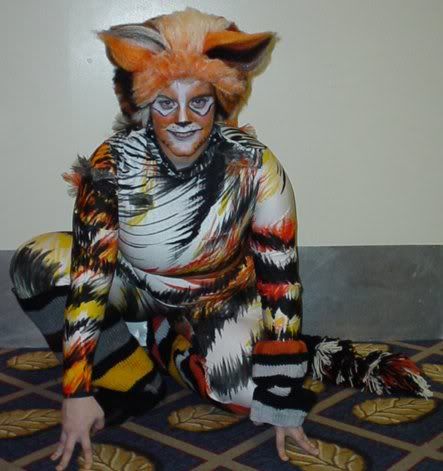 Since Erikonil was Mungojerrie, I had to be Rumpleteazer. While I didn't get the song costume done, I did have the giant sock that the two of them use in Germany. That turned out to be very useful as none of us had pockets. :P
This was the first wig of the four that I did, and I really liked how it came out. The ribbon is more harkening back to Hamburg rather than Stuttgart, but it came down to time.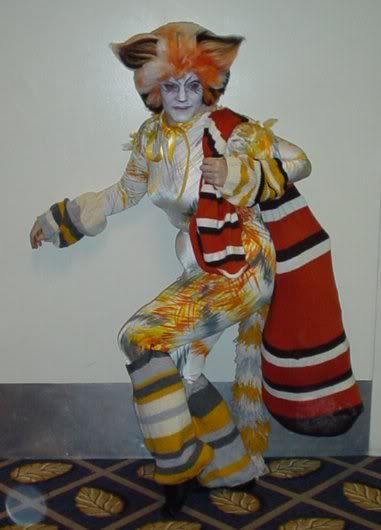 And here's the whole crew: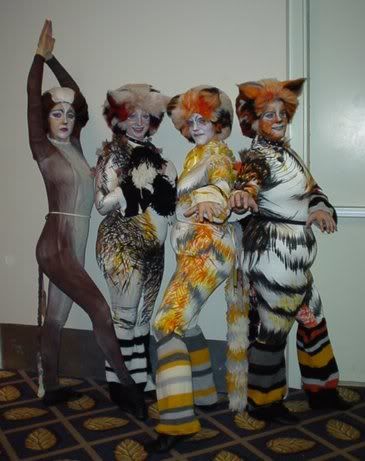 Our costumes, dispite not being anime/manga, were a hit. We barely went ten minutes without getting asked to have our picture taken by someone. Our friends in the artists' alley really liked them.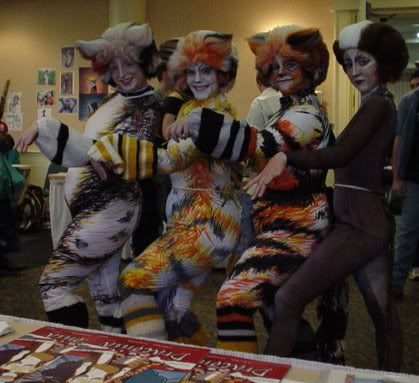 Here's Saff, Memphis and Heather relaxing.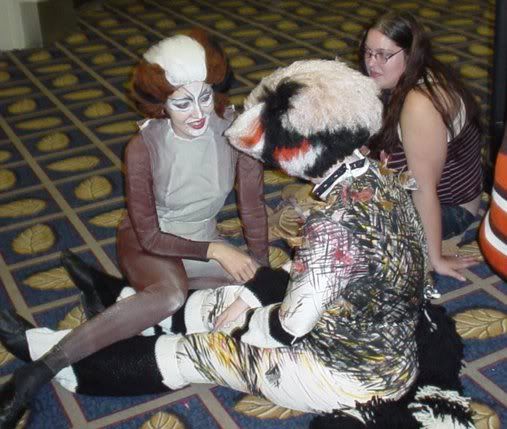 Saff and Heather at the end of the day.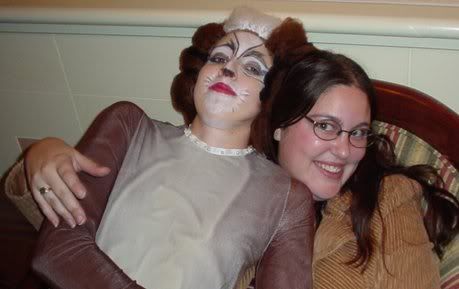 Me with my giant sock.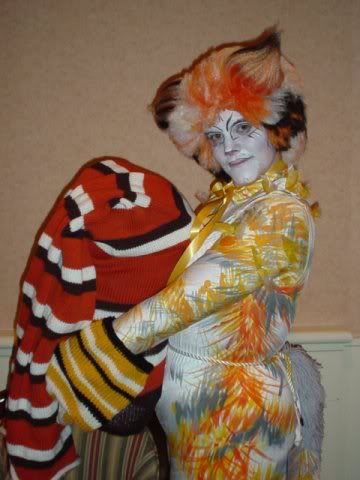 Erikonil and I copy a pic from the German CATS brochure.

Theirs:



Ours: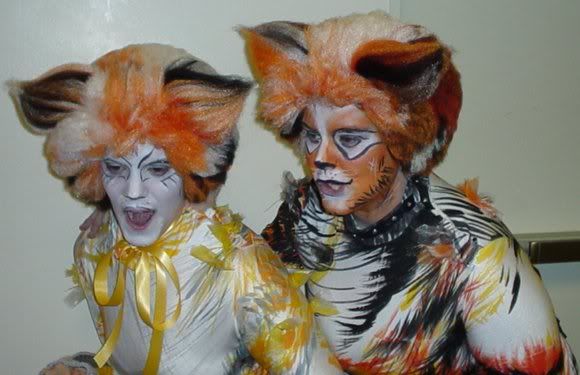 In summery, we had fun. Had lots of photots taken of us. Hope to do it again soon!